Isabelle Hertz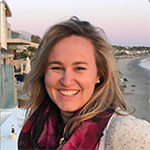 Consultant | Coach | Community Builder
Isabelle's passion is to support people in reaching their full potential. She is an organization development consultant, coach and facilitator, successfully engaging organizations on topics of mindfulness, motivation, coaching, team alignment, leadership development and culture change. Where people, process and performance come together, you will find Isabelle ready to build resilient organizations.
With education and experience that began with the intersection of Business and Human Resources, she brings with her a clear understanding of the issues impacting employee engagement and organizational success, as well as strategies for creating a collaborative workforce. Isabelle brings this same focus to her work as a coach and consultant. She excels in crafting programs that are experiential and engaging, and which transform the way people work. Isabelle's calm, insightful approach engages clients, building their awareness and readiness for change.
Isabelle has international experience working with clients in industries including healthcare, education, engineering, and biotechnology. Her work experience extends to locations including Canada, United States, Turkey, China, and France. Isabelle holds a Masters of Science in Organizational Development from the Graziadio School of Business and Management at Pepperdine University and a Bachelor of Commerce in Human Resources Management from the University of Guelph.